Anime Is The World's Most Underrated Entertainment Asset
Make sure you subscribe to receive new updates!
If you read my post last week, "My Favourite Wikipedia Article," you'll notice that the list of the world's highest-grossing media franchises is full of surprises.
If you go further down the list, you'll start seeing a common trend: Anime.
Anime refers to the industry of animation originating from Japan. This term encompasses all types of Japanese media from original comic source material to TV show adaptations to product extensions like merchandise and video games. Most anime franchises start off as Manga (Japanese comics and graphic novels) then expand into other types of media.
The sixth-biggest franchise on the list is Anpanman, which started as a manga series in Japan. Number eight on the list is Shonen Jump, Japan's main manga magazine. These two franchises are bigger than Harry Potter (#11), Batman (#14) and Barbie (#17).
Anime is a unique sub-segment of the entertainment industry and I'm convinced it's the most undervalued entertainment asset in the world. Compared to the dominant narrative of Hollywood culture, Anime is usually underrated and I rarely see articles analysing the business or commercial opportunities of anime.
---
But if you actually go looking for both data and insight, you'll find a massive global picture for this 'niche' cultural phenomenon from Japan.
On TikTok, the hashtag #anime has 42.9 Billion views.
For comparison, I also looked up the hashtags for #music, #sport and #football. Music has 34.1 Billion views, football has 28.8 Billion, and sports has 21.7 Billion.
Some of the most famous and vocal Anime fans are young hip hop artists, athletes and actors. These musicians, athletes, and actors are usually at the forefront of culture. I would rather trust their opinion on consumer trends vs. an ageing creative director at Saatchi or a marketing exec at Coca-Cola.
Megan Thee Stallion is one of the biggest female rappers in the world right now and is a huge anime fan. Two weeks ago, she announced the debut of a new anime-inspired fashion line, in collaboration with anime streaming service Crunchyroll.
The recent April single from popular rapper Lil Uzi Vert was called 'Sasuke,' named after one of the main characters from the anime Naruto. This song was in the Billboard Top 100 and Uzi also has a collection of anime themed supercars.
The Ringer has written about the New England Patriots football team having an unofficial anime fan club between the players and there have been many articles describing how numerous athletes in the NFL are anime fans.
The love for anime is similarly strong in the NBA. Many NBA players have expressed their love for anime and often customised their shoes with decorations of their favourite anime characters.
One NBA player even started his own anime company.
The actor Michael B. Jordan released a fashion collection with the brand Coach last year that was based on the theme of anime series Naruto.
At the very least, I would look to these examples as a sign of anime's growth potential. Clearly the cultural cache of anime is huge, but the relative commercial impact is not.
Unless you count Pokémon, most anime franchises don't have the same level of commercial operations, films, and product extensions in the West as series like Harry Potter or Star Wars.
I think there's an opportunity for someone to take anime and make it even bigger in the West.
---
Maybe it's Disney? Disney took second-tier IP from Marvel like the Avengers, Black Panther, and Iron Man and ended up creating the highest-grossing films of all time.
Prior to Disney creating the Marvel Cinematic Universe (MCU) in 2008 with the first Iron Man movie, these Marvel heroes never had commercially successful films. Despite the fact that the Avengers, Black Panther, and Iron Man comics came out in the 1960s, it took until the 2010s to make them billion dollar brands.
Hollywood took some time to wrap its head around modern superhero films, but now the Disney-owned Marvel films are literally the world's biggest.
The podcast Acquired, which analyses tech M&A, has called Disney's acquisition of Marvel the tenth best acquisition of all time. Disney paid $4.2 Billion to acquire Marvel in 2009 and it's estimated that this has returned Disney $16.3 Billion.
If I worked on the strategy team at Disney or Amazon Prime Video or Netflix, I would take a look at currently existing anime franchises and think about strategic acquisition targets that emulate how Disney acquired Marvel.
---
Right now, Disney, Amazon Prime Video, and Netflix are licensing content rather than outright purchasing IP. The Verge has written about anime's role as attractive content in the highly competitive Streaming Wars between online video platforms.
Earlier this year, Netflix acquired the rights to 21 films from Studio Ghibli, an iconic Japanese Animation studio that has created films like Spirited Away, My Neighbor Totoro, and Howl's Moving Castle.
I imagine this will remain Netflix-exclusive for at least the short term and thus be a marketing tactic for people to sign up to the platform.
As early as 2015, CEO Reed Hastings cited anime as a core part of Netflix's content acquisition strategy. To take things even further, Netflix could function as its own anime studio and poach young anime writers like they have done for their Netflix Original Series.
We haven't seen any major Western company actually acquire an anime franchise like Disney acquired Lucasfilm for the Star Wars franchise. On the other hand, Chinese streaming services like Tencent Video are actively acquiring anime content and also purchasing entire Japanese studios.
Crunchyroll is the largest Western streaming platform dedicated to anime. The platform has over 2 million paying subscribers, 50 million registered users, and is owned by Otter Media, a subsidiary of AT&T.
They have an events business, merchandise, gaming and other revenue streams on top of pure subscriber and ad revenue. They are also creating their own original series.
AT&T owns WarnerMedia, who owns the newly rebranded streaming service HBO Max. And as of two months ago, HBO Max started including popular Crunchyroll titles within their content library.
Beyond acquisitions for streaming platforms, there are areas of growth downstream - like building associated products, merchandise, and video games around anime. If you look back at the Wikipedia article for highest-grossing entertainment franchises, merchandise was usually the biggest franchise revenue stream.
An odd characteristic of Japanese anime is that the relative wealth of well-known anime writers like Masashi Kishimoto is significantly less than Western counterparts like George Lucas or JK Rowling. The Japanese animation industry is sometimes seen as traditional, old-school, and even exploitative. Whenever these problems exist in an industry, there is room for innovation and competitors.
---
Something Hollywood has tried in the past is creating Western, live-action adaptations of Japanese anime. Usually, the results have been considered failures or at least offensive to fans when main characters have been rewritten and 'whitewashed' to be more American.
The American screenwriter for the 2009 film Dragonball Evolution, based on Japanese anime Dragonball, literally had to write a public apology to the fanbase. The Japan Times wrote an article a year ago titled, "Why Hollywood doesn't yet get anime."
Part of this cultural dissonance comes from the fact that there was no major distribution channel to watch Japanese anime on TV in the US until Toonami started showing anime in the late 1990s. But as a result, we now have younger generations of Gen-Z/Millennials who have grown up with anime and have more first-hand experience with the art form.
And today, globalisation and the internet has allowed an Asian genre like Japanese anime to get worldwide distribution, much like the success of K-pop or K-dramas.
If we think about Black Panther and Crazy Rich Asians and Parasite as examples of films that didn't need to be 'westernized' or 'whitewashed' to be commercially successful, perhaps now is the time where anime can thrive more in the West.
Netflix is currently producing a live-action version of the anime franchise One Piece, which should be released in 2021. Lionsgate also announced a live-action adaptation of the anime Naruto, with current release dates unclear. Taika Waititi is directing a live action remake of the classic anime film Akira, which is being produced by Leonardo DiCaprio and expected to be released in 2021.
---
At the end of the day, it's a matter of growth. If you own the IP for Star Wars, Marvel, James Bond, and Harry Potter, you own some of the most valuable assets in the world.
But unless you want to wait for someone to create the next Harry Potter, you need to look elsewhere to acquire IP. I think there's more potential upside for anime franchises like One Piece, Dragon Ball, Naruto or even smaller titles to get more exposure in the West.
What's the next step? If someone could create an equivalent of the MCU for even just one anime franchise, the potential revenue would be in the billions of dollars.
Jimmy Iovine created Interscope records in the 1990s and signed rappers like Tupac, Dr. Dre, and Snoop Dogg when many traditional record labels still weren't so sure about 'this whole rap thing.'
Ahmet Ertegun took a chance by signing Led Zeppelin to Atlantic Records in 1968, when it was still unclear whether the rock music value proposition would go mainstream and be commercially viable.
The 2020 version of this would be some sort of maverick in the entertainment industry who takes a chance on this whole anime thing. Right now, the closest thing is Crunchyroll and there's room for A LOT more growth.
Whether or not major Western film studios can do it right, the next biggest, currently underrated entertainment franchises will come from anime. Believe it.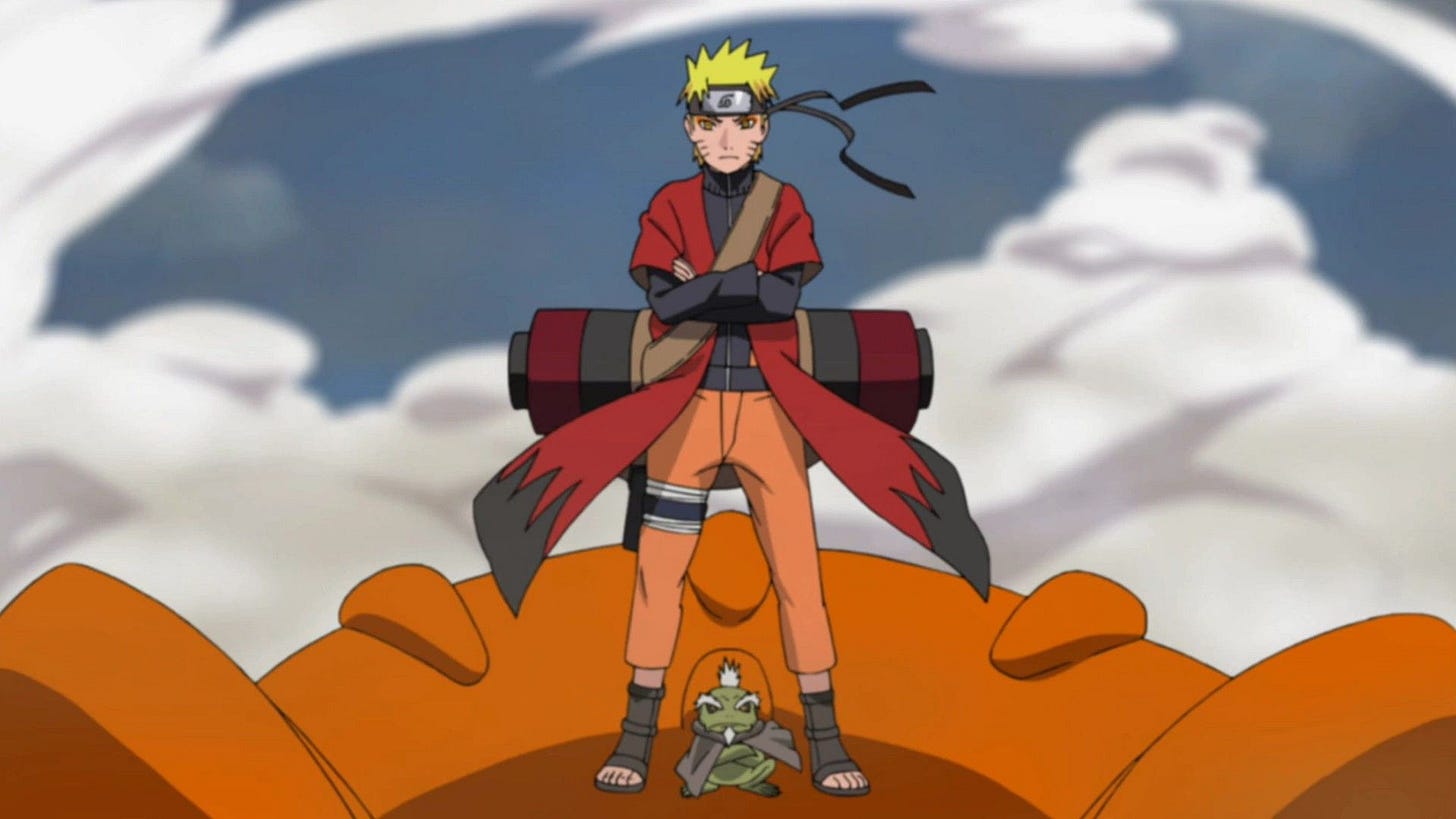 ---
Venn Diagrams…
Entertainment, Tech, Emerging Markets
If you enjoy this newsletter, don't forget to share this with a friend and make sure you are subscribed. And please feel free to reach out to me over LinkedIn and Twitter!