There is a lot of talk about the increasing political tension between the US and China.
Last week, the US Senate passed "The Holding Foreign Companies Accountable Act," imposing new financial auditing requirements, with the primary aim of delisting Chinese companies currently on US Exchanges.
The Chinese government has also proposed new national security legislation for Hong Kong that has been widely condemned by the US Government and several other nations. This has ignited a new set of protests in Hong Kong and many analysts have been predicting a new "Cold War" between the US and China.
Amidst all the anxiety this generates around our chances of global political stability, I actually look to the entertainment industry with more cultural positivity.
The Ultimate Fighting Championship (UFC), the world's largest combat sports organisation, recently became the first international sports organisation to launch an account on Bilibili. Bilibili is a Youtube-like video platform in China, with 130M active users, a focus on anime and gaming culture, and the youngest audience of any Chinese social app. As is the case for any sports rights holder, they can see the commercial potential in monetising China's massive population of fans.
Legendary boxer Mike Tyson posted a video last week on Weibo, one of the largest Chinese social media apps. He described that he's getting ready for a potential return to boxing and said he would fight with the 'spirit of Mao.'
The new CEO of TikTok and COO of Bytedance is Kevin Mayer, who was previously one of the most senior executives at Disney. Kevin Mayer is American as apple pie - he played college football at MIT, got a Harvard MBA and spent decades working for Disney.
He was the executive in charge of direct-to-consumer and helped launched the Disney+ streaming service. Mayer was directly involved in super consequential Disney acquisitions including Pixar, Marvel, Lucasfilm, and Maker Studios. He has been at the forefront of premium content acquisition and creation for years.
It will be interesting to see how Kevin Mayer and his new boss, Bytedance's Chinese founder Zhang Yiming form an American-Chinese tag team of cultural diplomacy to weather all the controversy TikTok is facing from US regulators.
Bytedance has also been forced to change or shut down several apps in the past due to instructions from the Chinese government, so they are very familiar with the challenge. The working relationship between Zhang and Kevin might be a model of cooperation that we can only hope to see from Donald Trump and Xi Jinping.
I see the entertainment industry itself as a form of diplomacy. No matter what your government tells you, I'm sure you can bond with anyone around the world if you share similar interests in sports, music, or film. And Bytedance is arguably the most important media and entertainment company in the world right now.
To understand the huge potential behind not just TikTok, but the broader tech holding company Bytedance, I strongly suggest reading this piece by Turner Novak, General Partner at Gelt VC, called "The Rise of TikTok and Understanding Its Parent Company Bytedance."
The main takeaways you should realise:
TikTok is not just a standalone social media app, but merely one part of a huge tech holding company Bytedance that has launched dozens of successful apps across media, education, gaming, and more.

Bytedance's growth is unprecedented in terms of its speed to reach scale, time spent per user, and its ability to succeed (so far) in both China and the West.

Bytedance has created innovative products and features that make them world leaders in mobile video, music, meme culture and the creator economy.
Turner Novak's piece also gives a shoutout to an article I wrote a year ago about how Lil Nas X used TikTok to launch his single 'Old Town Road' to global success. And of course, if you want to learn even more about TikTok, check out this TikTok Marketing & Advertising 101 Online Course I created.
Turner's article is important because it's the most in-depth analysis of Bytedance I have ever read from an American VC. I always felt there was a cultural blindspot in American media around Chinese tech companies.
And because of that, people have been underestimating TikTok for a long time. It's not a flash in the pan social app created by college dropouts—it's actually one part of a large family of entertainment apps that have succeeded all over the world and especially in the harsh environment of China tech.
---
Another big announcement from the last week has been the news that Joe Rogan is moving his world famous podcast 'The Joe Rogan Experience' to stream exclusively on Spotify. Spotify stock went up 10% in the immediate aftermath of the announcement, a market cap increase of $4 Billion.
Joe Rogan represents new media more than any other individual personality. Whether you like him or not, he's probably the most authentic media personality in the world. He has built an entire movement from the ground up and now has 190 million downloads a month, an estimated $30 million in annual revenue, and 2 billion total views on Youtube (not counting other platforms).
He is THE digitally-native independent media brand who serves as the cultural face of podcasting. Now that he has converted his cultural cache into the most lucrative commercial deal ever, it lends huge legitimacy to podcasts.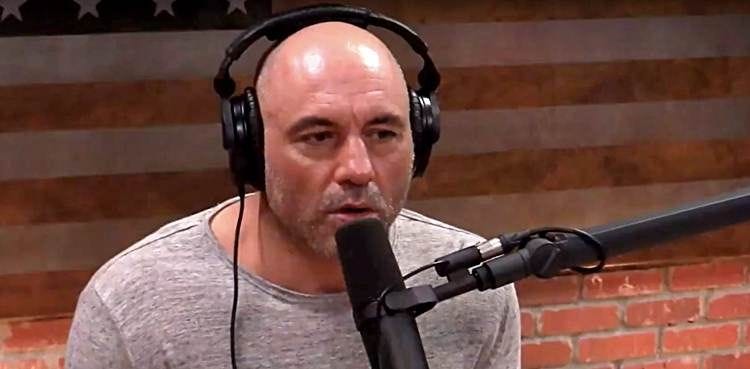 It's rumoured that Rogan was paid $100M but my personal opinion is the number is a lot higher if you compare the deal to Bill Simmon's The Ringer or market prices for people like Howard Stern and Rush Limbaugh.
The Ringer was sold to Spotify for $196 million in cash and is a digital sports and entertainment publication that by my estimation has lower reach than Joe Rogan. Howard Stern is the world's highest paid radio host on Sirius XM and makes about $90 million a year. Conservative talk show host Rush Limbaugh is the second highest paid radio host at around $85 million a year.
Joe Rogan has about 10x the audience size of Howard Stern. So Rogan is either getting paid a lot more than $100M or he's getting ripped off by Spotify. The idea that Rogan is undervaluing his own product and getting cheated is explained eloquently in this article by Andrew Wilkinson, who suggests 'Joe Rogan' could be a billion dollar company if he moved to his own subscription podcast model.
Either way, Spotify is now creating their own mini-empire of audio. After cutting deals with Joe Rogan, the Ringer, and having acquired Anchor, Gimlet, and Paracast, you could say that Spotify is becoming the Bytedance of audio.
It's still crazy to think the word 'podcast' didn't even exist until 2004, when it was mentioned for the very first time in a Guardian article.
---
Do you want to read a marketing/branding case study that might make you feel uncomfortable?
This New York Times article does an incredible job outlining how the rapper 6ix9ine approaches the internet and social media as a 'Chaos Agent.' In today's hyper-competitive fight for attention, 6ix9ine is one of the best examples of someone who has "the ability to cause conversation, to stir pots, to cause tizzies."

6ix9ine just broke the world record on Instagram Live with 2 million concurrent viewers. His latest single 'Gooba' came out on Youtube and broke the record for number of views in the first 24 hours for a music video.

Since he has this wild 'brand halo,' I'm willing to bet that a large percentage of people tuned into the Instagram Live or watched the Youtube video in pursuit of the radical entertainment he can deliver.

From speaking directly to his fans on social media to saying what's on his mind (authenticity) to using livestreams, you can actually learn a lot from 6ix9ine as a marketer.

He is clearly tapping into our psychology and at the end of the day, it's all marketing.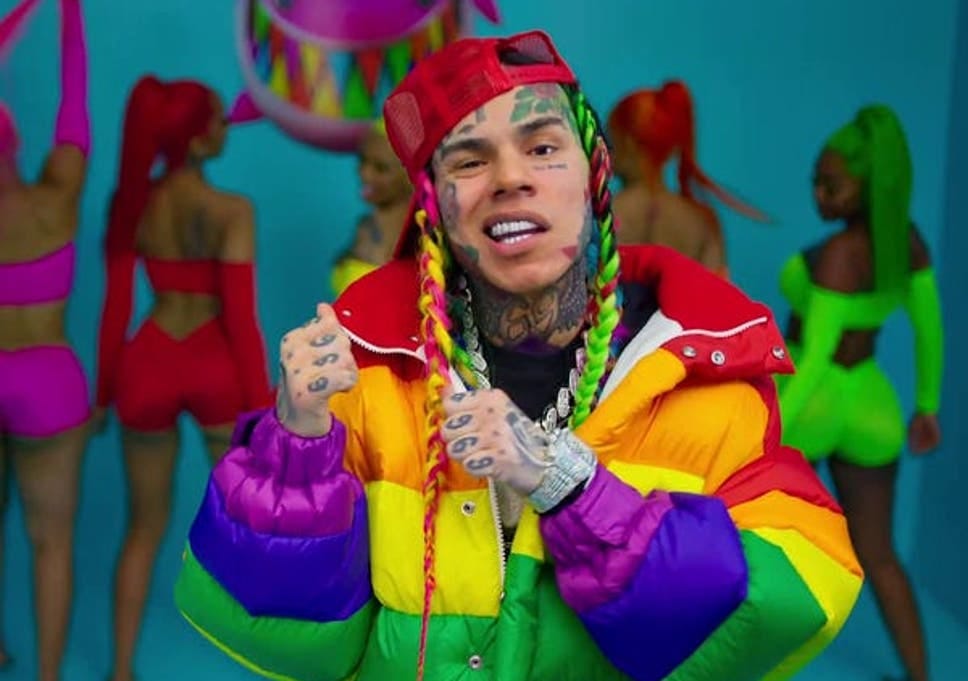 How do you create a successful brand today? Through authenticity. And looking at 6ix9ine, he's the kind of person where you either think A) It's all an act or B) He's insane, but authentic.
Honestly, I think it's Option B…
---
I'm always looking to meet and work with like-minded people from around the world. You can find me on Twitter and Linkedin — come say hi!