Why subscribe to Venn Diagrams?
The world of entertainment and technology is becoming more complex and more international. The traditional definition of an 'athlete,' 'musician,' or 'celebrity' means something different in 2020 with our world of e-sports, social media, and globalisation.
Venn Diagrams gives you perspective and insight on this fast-moving world, covering things you won't read anywhere else.
Subscribe to get full access to the newsletter and website. Never miss an update.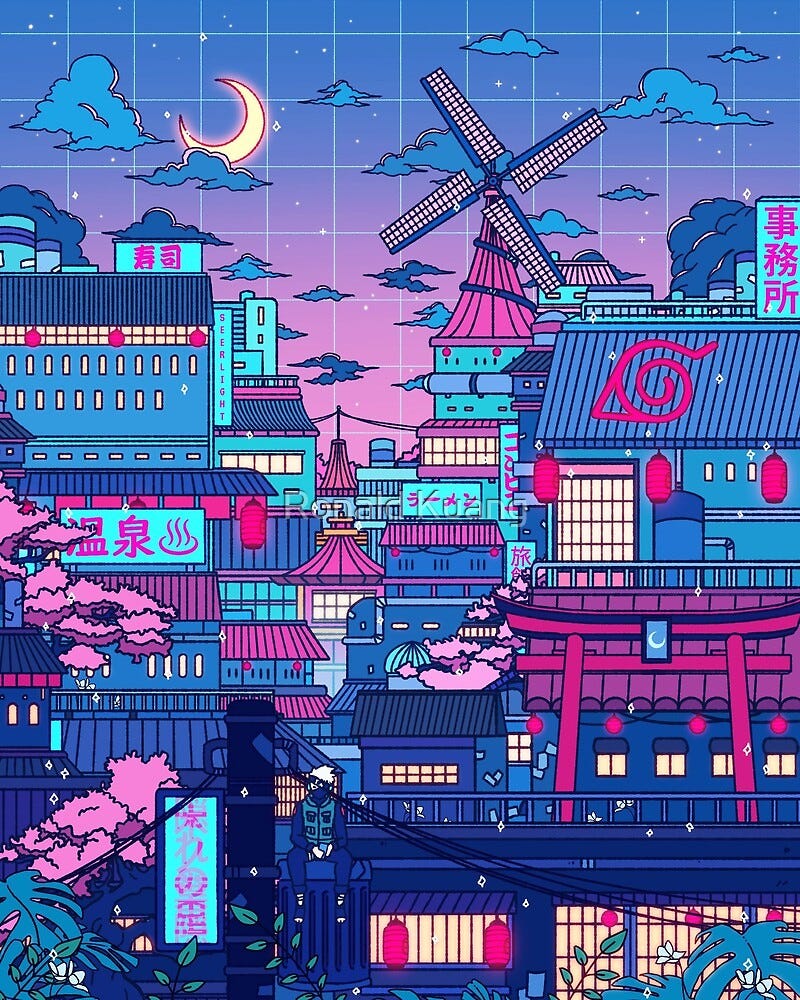 Cover Art "Cyber Punk Konoha" by Seerlight. Find more at https://seerlight.carrd.co/
Stay up-to-date
You won't have to worry about missing anything. Every new edition of the newsletter goes directly to your inbox.
About the Author, Anthony
I was the youngest person on Facebook's Global Partnerships team and managed relationships with some of the world's largest advertisers (Procter & Gamble, Volkswagen, Heineken) and agencies (WPP, Omnicom, Publicis). Prior to Facebook, I worked at Singularity University in Silicon Valley.
I left Facebook in 2018 to chase some wild dreams and have since consulted with several different companies ranging from large multinationals to bootstrapped startups. My work has taken me around the world to places like London, Dubai, San Francisco, Karachi, Hong Kong, and Manila.
I also write another newsletter focused specifically on Asia called East West Hurricane; recently created a course on TikTok Marketing; and published a book on Music Technology called Music on the Chain. I'm currently working on a product to help influencers in the world of sports and entertainment.
Please feel free to reach out!

Subscribe to Venn Diagrams
People